Image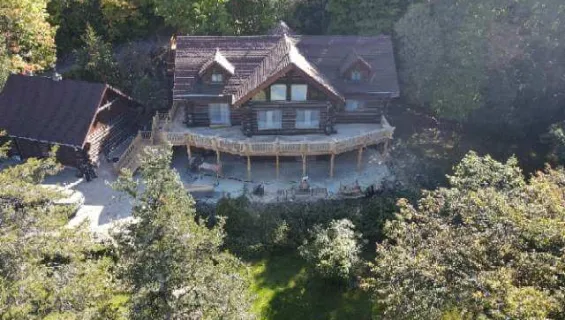 During the warm and sunny months, there's nothing better than barbequing, eating outdoors, and entertaining guests outside.
Having an open deck space also lets you and your family relax in the great outdoors.
Between dinner parties, high foot traffic, and inclement weather, the visual appeal of a deck can dull over time.
In order to make the most of your wooden deck during the summer activities, it's best to prep your entertainment space in advance.  
SubZero Blasting was called in to sandblast this beautiful 3500sqft deck.
The grime and debris that accumulate on the surface of a deck can be hard to remove, and the last thing you need is to use chemicals that might damage the wood and emit harsh odours.
SubZero Blasting uses an environmentally-friendly abrasive to remove the weathered and damaged top layer of wood without the use of harsh chemicals, revealing the natural base colour underneath.
Once the deck had been thoroughly sandblasted, we were left with a clean surface that was prepped and ready for staining.
If you have an older wooden deck, now is a great time to consider treating and weatherproofing it before the winter.
Even if you own a rot resistant cedar deck, the beautiful natural colour will still fade from sun and heavy rain over time. With a properly equipped team of professionals like SubZero Blasting, your deck can be restored, and even improved!
After a brand-new stain had been applied to the profiled surface, this gorgeous deck was looking as good as new and ready for anything.