Image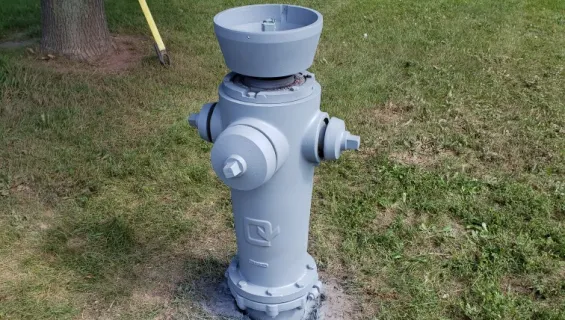 Municipality
Northumberland County
Sandblasting a fire hydrant in Cobourg, Ontario using our fully mobile dustless blasting service.
Why Fire Hydrants are Important
Fire hydrants are critical pieces of safety equipment, but they don't come with sirens and flashing lights. They need to stay visible from every angle, so that when the worst happens, emergency responders can easily locate and access the water they need to stop a devastating fire in its tracks.
This high visibility requires a vibrant and durable paint job - and a vibrant, durable paint job starts with the right surface preparation.
When Cobourg, Ontario fire hydrants needed a fresh coat of paint, Subzero Blasting was ready and able to perform an expert sandblasting to get it ready for that perfect paint job.
Our team showed up with the right equipment and the right skills to remove every trace of paint and rust before the new paint was applied.
Fully Mobile Surface Preparation
Using our fully mobile and environmentally friendly dustless blasting equipment, we produced perfect results in record time.
When it comes to something as important as a fire hydrant, there's no room for errors like poor surface preparation that could dull or damage a new paint job, or reduce its lifespan so that repainting is required in a year's time. It's also critical not to leave the hydrant inaccessible for days on end while it's being painstakingly prepared and refinished.
For all the sandblasting jobs you need done right the first time, and right away - call Subzero and let our skilled professionals take the worry out of surface preparation.